Where No Salesperson Has Ever Gone Before
Elliot Trading sells to the lower part of the secondary market and to tertiary level retailers. This ensures no conflict with the manufacturer's regular customers and provides our retailers with a rare opportunity to purchase brand name products at an attractive price.
Major retailers look on sales by the manufacturers of heavily discounted product to the major discounters and dollar stores as a problem. Examples are then used by the major retailers to demand extra rebates from the manufacturers, to demand access to the close-out list, slowing the introduction of new products or in extreme cases to delist products. We provide a solution to this problem by spreading out excess and slow moving product into the many small and low profile stores in the tertiary level.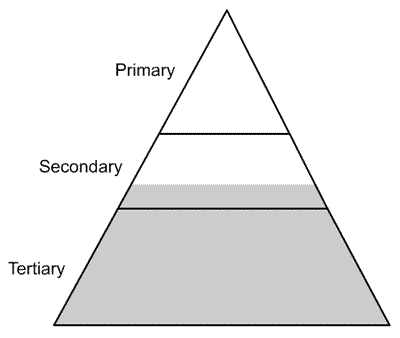 Primary – Small number of major food, drug and mass retailers. This level is the key focus for manufacturers
Secondary – Major discounters & dollar stores and regional chains. The larger chains are covered by a mixture of manufacturers, brokers & wholesalers. Below this level the chains are generally not covered and retailers purchase from small wholesalers and Cash & Carrys.
Tertiary - Many small independents, dollar stores, warehouse sales, discounters, ethnic chains and non-traditional outlets.
Export - Our partners in the UK, USA, and Asia can assist in moving inventories internationally.
If you are a retailer who fits our target profile and would benefit from purchasing world class brands at extremely good prices please do not hesitate to contact us.